What to wear to yoga class in Scottsdale
Posted by Ryan Tollefsen on Thursday, July 21, 2016 at 9:33 AM
By Ryan Tollefsen / July 21, 2016
Comment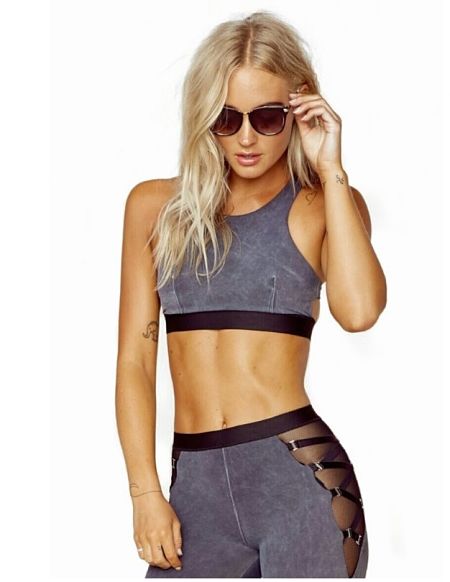 Scottsdale is a yoga aficionado's paradise. We haven't counted the number of studios but we know they're almost as prolific as Starbucks.
It's important that what you wear is not only comfortable but moves with you, doesn't ride up and doesn't expose certain body parts when you're doin' the downward dog. We've rounded up what we consider the stores with the highest quality yoga wear, both here in Scottsdale and online.
Lucy
Lucy is based in Alameda, Calif. but REI carries the line as does Athleta at Kierland Commons. They also offer online ordering at lucy.com.
From a look at the website's "What's New" section we see they're offering some cute muscle tanks and a lot of non-athletic stuff. Dig deeper into the website, however, and you'll find what you're looking for. Prices here are about average for high-quality activewear.
The Sweat Store
If you're like a lot of us – crunched for time every minute of every day – you may prefer shopping online. Have we got the place for you!
With the slogan "Look Good While you Sweat," you know you'll find trend-setting workout clothes at The Sweat Store. This Las Vegas-based brick and mortar also does a thriving business online with lightning-fast shipping and customer service that's second to none.
"Our goal is to offer a carefully curated, edgy and original collection with a focus on fashion-forward, never before seen styles and cuts," says the store's owner, Noelani Alessio.
"We strive to choose pieces that blur the lines between athletic apparel and lounge-wear all while maintaining that "IT-GIRL" factor." Strive no more, Ms. Alessio – the Sweat Store is amazing! Find them at thesweatstore.com.
Prices are similar to Lucy's and the gear is top quality and long-lasting.
lululemon athletica
At one time, lululemon was the go-to store for workout clothing – the only game in many towns across the country. Lately they've had some problems with the quality of their clothing – complaints that the leggings are see-though (bend over in them before buying) and the sports bras don't last as long as they should.
lululemon executives say, however, that those are isolated incidents and promise that you will find high-quality workout wear that lasts. New arrivals on their website include spring wear in basic styles and colors – nothing fancy, but they'll get the job done.
Headquartered in Vancouver, British Columbia, lululemon has two locations in Scottsdale - one at Fashion Square and a smaller shop at 15257 N Scottsdale Rd.
Photo courtesy of The Sweat Store