Photographs sell homes in Scottsdale
Posted by Ryan Tollefsen on Tuesday, August 2, 2016 at 7:01 AM
By Ryan Tollefsen / August 2, 2016
Comment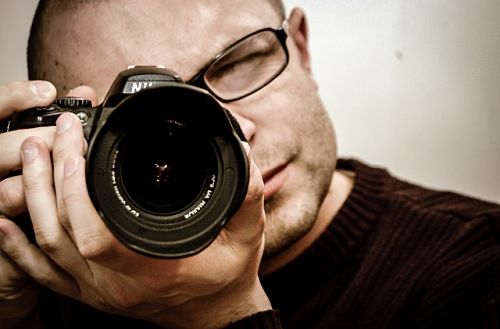 There's no mystery to getting a home in Scottsdale sold quickly – the more people that step foot into the home, the better your chances of a quick sale. To get more people through the front door requires far more effort than merely listing it in the local MLS, it requires a plan and a budget large enough to implement that plan.
This is something to keep in mind as you interview possible listing agents – ask about their marketing plans, request samples of past marketing efforts and ensure the agents have the money to put the plan into action.
No, it's not the listing price
Although helping the homeowner determine an accurate market value for the home and assisting in setting a list price is important, it's not the most important task we have. Nope, that would be marketing.
Marketing sets the expectations of the buyers and, if done right, it will determine how many potential buyers view the home. Here are a few important aspects of any marketing plan.
Photographs are critical
Especially with the advent of the Internet, Americans are visual beings. Advertising agencies get this concept and its importance so much so that a single photo session for a product may take weeks to complete. They aim to influence us, compel us to buy the product so the photograph is of the utmost importance.
It's no different in the real estate industry. Most buyers shop for homes online first and a listing with no photos or blurry ones won't bring many people to the home.
It takes a pro
If you hire another listing agent (although we can't fathom why you'd do that!) and he or she walks through the home snapping photos with an iPhone, demand that the agent hire a professional photographer. You are paying for this person to market your home and the most important aspect of the marketing plan is clear, compelling photographs.
In fact, to not employ a professional photographer likely means you'll get less money than you should when the home sells, at least according to a study about real estate photography. Not only do professionally photographed homes sell for more money, they sell faster than those whose marketing materials consist of photographs taken by an amateur.
Then they looked at photo sharpness (photos that aren't blurry as opposed to those that are sharp and crisp) and found sharper photos increased the likelihood that a home will sell for more than list price.
In fact, for homes listed between $300,000 and $1 million, a 10 percent sharper photo made a home 44 percent more likely to bring in an amount over the list price. Home photos considered "average" led to only a 13 percent chance of bringing in more than list price and blurry photos 9 percent.
We're happy to share our marketing plan with you and show you the photos of some of our listings. Give us a call!