Navigating Scottsdale's Sushi Restaurants
Posted by Ryan Tollefsen on Thursday, May 19, 2016 at 8:07 AM
By Ryan Tollefsen / May 19, 2016
Comment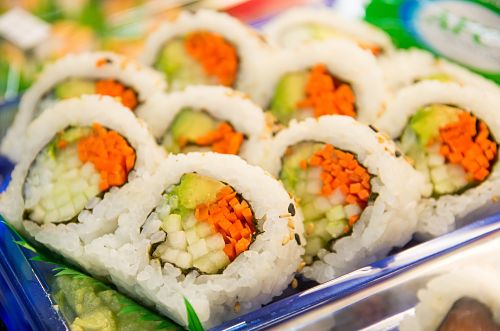 Originally, sushi was nasty; really, really nasty. Three times the size of today's rolls, it contained fish stuffed into smelly, fermented rice. The rice wasn't eaten but thrown away.
Somewhere along the line someone got the idea to make the treat smaller, sort of a fast-food item, so they stopped fermenting the rice to speed up its preparation. It's a rare person that doesn't enjoy today's sushi. Here in Scottsdale we are fortunate to have a number of amazing sushi restaurants.
Nori Sushi Scottsdale
Pull up a stool at the sushi bar and dig in to the tempura roll, lobster roll and Las Vegas roll. Save room for desert, though, because you must try the green tea waffle with vanilla ice cream. Nori Sushi gets 4.5 stars from its 89 Yelp reviewers. Find them at 10115 E Bell Rd. in Scottsdale and see their menu online.
Hiro Sushi
Order the sushi dinner and you'll get a salad and miso soup to go with it. If you believe, as we do, that presentation is almost as important as taste when it comes to sushi, order the caterpillar roll – it's almost too cute to eat! Check out Hiro's menu online here and find them at 9393 N 90th St. in Scottsdale.
Sushi J
Sure, the sushi is amazing here but the one thing you'll remember aside from that is the service. Sushi J just plain knows how to treat its customers. From hiring the right people to offering the Happy Day menu (rolls for less than $6) all day from Sunday through Thursday, these folks care that you have an awesome experience. If you're a fan of crab, order the Scotty roll; you won't be sorry. Sushi J is located at 4320 N Miller Rd. in Scottsdale. Check them out online at sushijscottsdale.com.
Bei Sushi Asian Cuisine
Yes, they serve dinner but if you're looking for a way out of the fast-food rut at lunch time, check out Bei Sushi. Their Lunch Special features several choices, but our favorite (for price and flavor) is the Sushi Combo. For $9.50 you'll feast on tuna, salmon, yellowtail, shrimp, a California roll and miso soup. Bei is located at 2200 N Scottsdale Rd. Find them on the web at beisushi.com.