Make buyers swoon with these 3 tips
Posted by Ryan Tollefsen on Monday, June 6, 2016 at 11:16 PM
By Ryan Tollefsen / June 6, 2016
Comment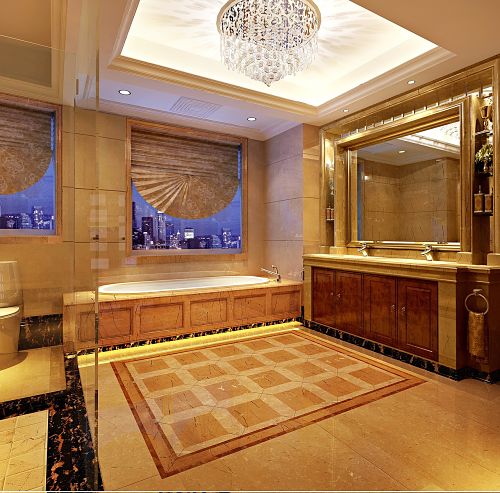 It only makes sense that you want every last penny that your Scottsdale home is worth when you sell it. Hey, we can't blame you. There are several facts about home values that you need to know, however, in order to get all that money.
First, location is paramount. The better the location of your home, the more it will be worth, compared to similar homes. Second is curb appeal. It can actually make or break your home's value.
Let's assume then that your home is in an ideal location in Scottsdale – one that homebuyers clamor for. Then, let's also assume that you've spent the time and money necessary to spiff up the exterior so that when buyers pull up to the curb they fall in love.
What else will entice them to write an offer on your Scottsdale home? Lots. Let's take a look at some simple tricks you can perform that will ensure that buyers not only like what they see from the curb, but from the moment they step through the door.
1. Create an introductory space
When the buyer's real estate agent unlocks the front door and the buyer steps through, what does he or she see? Hopefully, it's at least a small entryway – an area that makes for a smooth transition from all that gorgeous curb appeal to your equally-gorgeous interior.
What? You have no entryway? That's ok, you can create one easily and inexpensively. Maybe all you'll need is a runner, a console table or some other furniture to define it. Look for ideas at PotteryBarn.com or architectureartdesigns.com.
2. Accessories
Think of your home's fixtures as its jewelry. Replacing items like knobs and pulls on cabinets and drawers, faucets and door knobs, may seem silly, but when they're coordinated they add to the overall look of the home, much as jewelry accentuates an outfit. Just replacing dated cabinetry hardware will make the kitchen appear updated but add a new faucet and those buyers will be swooning!
These are inexpensive fixes – a new faucet can be had for under $100 and cabinet knobs and pulls are only a few dollars each. Check out the dizzying assortment at the local big box home improvement store.
3. Bathroom
The two rooms that buyers say they pay the most attention to are the bathroom and the kitchen and they tell agents that the former can be a real turn-off. Everything from old shower curtains to toilet seats left up and cluttered bathroom counters make them HATE the bathroom.
Luckily, this is an easy and inexpensive room to fix. Replace the shower curtain, add rugs, towels and curtains, replace the faucet and you're done. Unless you'd like to glam it up a level, that is.
In that case, get rid of the sheet mirror and replace it with something more attractive. Then, replace the lights, especially if they're over-the-mirror strip lights. Check out these ideas at HGTV.com.
Once your amazing curb appeal has those homebuyers out of the car and into your Scottsdale home, don't disappoint them. With a few quick and inexpensive fixes, they will swoon and you will get offers!