How to make the most money possible when you sell your Scottsdale Home
Posted by Ryan Tollefsen on Thursday, May 26, 2016 at 9:14 AM
By Ryan Tollefsen / May 26, 2016
Comment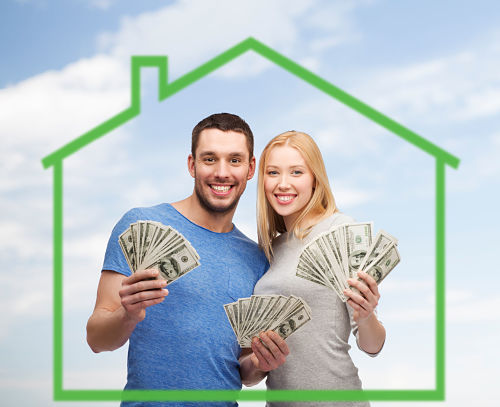 Not enough homeowners treat their home as the investment that it is. It's completely understandable, but when it's time to sell, you need to look at your home in an entirely different way. That one simple change will help you make the most money possible on the sale of your Scottsdale home.
Price your home strategically
When we hand you the Comparative Market Analysis we'll also justify how we came up with our suggested list price. This information is important because the right price will help the home sell quicker. The longer a home sits on the market, the more money the seller loses, according to the National Association of Realtors. So speed is important.
In slow-moving real estate markets some sellers price their homes a bit below market value. This helps generate more interest and sometimes multiple offers. If this strategy is something you're interested in, we're happy to discuss it with you.
There's a time for everything
If you don't have to sell your home by a certain deadline you have the luxury of deciding when to put it on the market. The best time to sell is when there are lots of buyers looking for homes and few homes on the market. This is what is happening right now in Scottsdale.
Real estate sales fluctuate according to the season of the year as well. Sixty percent of those sales happen in summer, which is also happening right now.
Get the home in move-in condition
Don't give potential buyers any ammunition to nickel and dime you during negotiations. About 63 percent of homebuyers say they will pay more for a home if it's in move-in condition, according to a survey performed by marketing research firm Maritz. The study found that 63 percent of homebuyers polled claim they'll pay more for a home that is move-in ready.
To get yours to that state, ensure that it is impeccably clean, uncluttered and staged. Another study claims that $100 to $200 spent on cleaning and de-cluttering your home can net you an extra $1,500 to $2,000 when you sell the home.
According to the Real Estate Staging Association (RESA), homes that are staged spend 78 percent less time on the market – and we learned earlier how important that is to getting top dollar for the home.
Making the most money possible from the sale of your Scottsdale home isn't as challenging as many think. Price it right, sell it at the right time if that's at all possible and spruce it up to give buyers what they want.