Fun things to do in Scottsdale in July
Posted by Ryan Tollefsen on Thursday, June 30, 2016 at 6:09 AM
By Ryan Tollefsen / June 30, 2016
Comment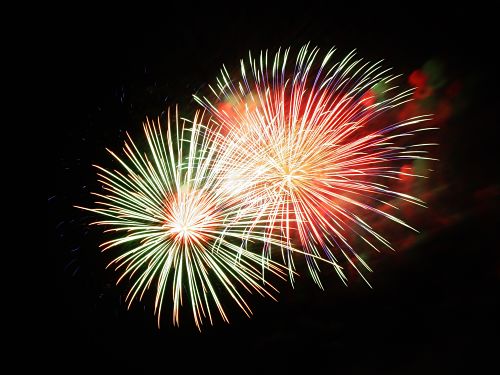 Whoever coined the term "hotter than July" must've been an Arizona resident. This Fourth of July we can look forward to the usual 100+ degree temperatures (forecasts call for 108 degrees on Independence Day). The positive side of this is that there are tons of things to do this month in Scottsdale, despite the torrid temps.
Saturday, July 2
WestWorld is the place to be for a pre-Independence Day celebration. Get there by 3 p.m. to enjoy a kids play zone, live entertainment, lots of food and fireworks. Learn more online at scottsdaleindependenceday.com.
Sunday, July 3
Summer Concert Series at McCormick-Stillman Railroad Park
It's your last chance this summer to enjoy the sizzling summer concerts at McCormick-Stillman Railroad Park. Tonight you can catch the high-energy country sounds of Mogollon and do stay for the fireworks display after the concert. It starts at 7:30 p.m. and there's no admission charge. Bring a blanket or lawn chair to sit on and don't worry about food; it's available for purchase. Get details online here.
Fireworks and Movie Night at Salt River Fields
What better way to spend a summer evening in the desert than under the stars, enjoying a movie? Stay for the fireworks afterward. Salt River Fields is located at 7555 N Pima Rd, Scottsdale.
Monday, July 4
4TH OF ZOO-LY
The Phoenix Zoo is the site for an amazing family-oriented 4th of July celebration. You can enjoy live entertainment while the kids get their little faces painted and then everyone can chow down at the catered barbecue. Fireworks, of course, cap the evening's festivities. Get details online by visiting phoenixzoo.org.
Wednesday, July 6
Old-Fashioned Ice Cream Social
Hey, you're never too old to enjoy ice cream and camaraderie! This celebration of the Granite Reef Senior Center's 10th anniversary is admission-free and sure to be a blast! It happens from 1 p.m. until 3 p.m. at 1700 N. Granite Reef Road.
Thursday July 7
International ArtWalk
Art lovers won't want to miss the International ArtWalk from 6:30 p.m. until 9:30 p.m. Enjoy lectures, small presentations and gelato along the way! Learn more online here.
July 8 and July 22
Star-studded moonlight swims
I don't know about you, but swimming at night is just so much better than a daytime dip and now you can do just that at McDowell Mountain Ranch aquatic center. Moonlight swims are planned for July 8 and 22 from 5 p.m. until 9 p.m.
Saturday, July 16
Winter in July
Snow in July? In Scottsdale? Sure, if you head for the Phoenix Zoo, that is. Thirty tons of snow equals tons of fun with dancing, playing and more. Visit the Phoenix Zoo's website for more information.
Sunday, July 17
Free program on UFOs
Did you know that there is a Mutual UFO Network right here in AZ? If you're interested in UFOs, you'll find this event fascinating as you'll learn how the organization's data is shared with researchers across the globe and the director will even share information on UFO sightings. The program is free and starts at 2 p.m. Palomino Library, 12575 E. Via Linda.
July 29 – 31
Southwest Regional Championships
Hoops fanatics – get to WestWorld of Scottsdale for basketball heaven! Players from all over the Southwest will compete in the Southwest Regional Championships. Get all the details here.