Does Staging a Scottsdale Home for Sale Really Work?
Posted by Ryan Tollefsen on Tuesday, April 26, 2016 at 9:15 AM
By Ryan Tollefsen / April 26, 2016
Comment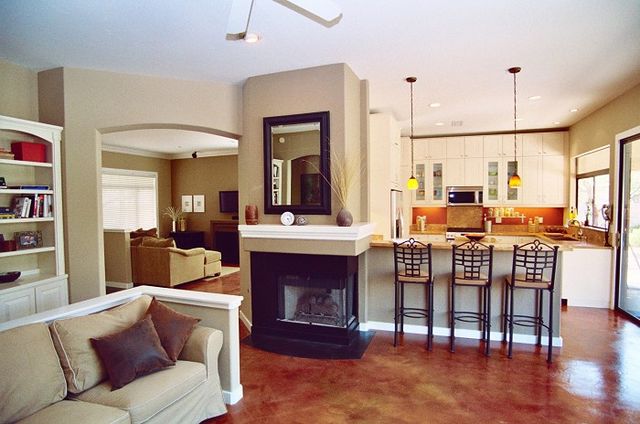 If perceptions didn't sell, Madison Avenue wouldn't exist. From the old promises to become more macho if you smoked a certain brand of cigarettes to Photoshopped glossies of models selling everything from cosmetics to clothing, it's the perception we buy into that sells products.
It's no different in real estate. When a buyer walks into a dirty or messy home, the perception is that the home hasn't been maintained. If a home sits too long on the market, real estate agents and homebuyers alike perceive it as flawed. When a homebuyer pulls up to the curb in front of a Scottsdale home for sale, if that home has "curb appeal," he or she is more likely to want to see the inside because of the perceptions created by that first impression.
If, on the other hand, that perception is far from reality, and what's behind the front door is less-than-appealing, then staging might be in order.
Does Staging Work?
Home staging is all about making the buyer feel that a home has been well-maintained, that rooms are larger than they would otherwise appear and that buyers can imagine themselves living there.
A large online real estate site conducted a study a few years ago that found that a staged home will, on average, spend 80 percent less time on the market and end up selling for 10 percent more than non-staged homes.
Using the median sales price of a New Brighton home, this means a possible gain of up to $20,000.
How much does it Cost?
If you knew you would make $20,000 more on the sale of your home if you stage it, would the average cost of staging, $1,800, seem reasonable to you? Of course, depending on the size and type of home you're selling in New Brighton, the price could climb much higher, but never would it cost as much as you'll make.
In a hot sellers' New Brighton housing market, when there are few homes available and lots of buyers in the market you may be able to get away with just cleaning and decluttering, but in a buyers' market, or when you need your home to sell quickly, staging is the answer.
Photo by Andwhatsnext, Wikipedia, CC BY-SA 3.0