Date night in Scottsdale: 3 reasons to love Café Monarch
Posted by Ryan Tollefsen on Thursday, June 16, 2016 at 1:36 AM
By Ryan Tollefsen / June 16, 2016
Comment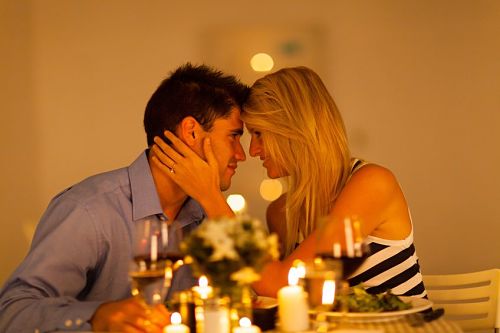 Date night in Scottsdale can be as simple as a glass of wine and appetizers on an outdoor patio with a view or fine dining in what we consider one of Scottsdale's most romantic eateries. If the latter fits the bill you can't go wrong with reservations at Monarch.
1. Magical ambiance
You simply must request a table on the patio when you make your reservations. Sure, there are candles and fresh flowers on each table, but there's also much more to Monarch's magical ambiance. From the twinkle lights strung overhead to the lanterns casting a soft glow, it's like dining in "fairyland" as one Yelp reviewer put it. Then, the tables are spaced so that conversations remain private. The attention to detail in the design of the patio is impeccable.
2. The service
To call the service here "attentive" would be an understatement. From the time you walk in the door until you pay your bill you will be pampered, catered to and downright spoiled. The waiters are quick and efficient but happy to take the time to share their knowledge of the menu and answer questions in detail. Top notch professional wait staffs are hard to find but Monarch nailed it when they hired these people.
3. The food
While the menu changes frequently, everything we've tried has been off-the-wall phenomenal. The menu features four courses, the first three of which are fixed. If you're a picky eater, you may want to check the week's menu online before making reservations, to ensure you'll actually enjoy the first three courses.
This week's menu features shrimp ceviche, summer salad, tenderloin tips or softshell crab and more. View the menu here.
You'll find Café Monarch at 6934 E 1st Ave. in Scottsdale. Make reservations by calling 480-970-7682.