Building custom or buying new construction? How to plan your home office
Posted by Ryan Tollefsen on Tuesday, April 19, 2016 at 8:03 AM
By Ryan Tollefsen / April 19, 2016
Comment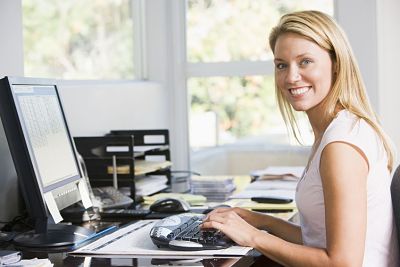 It takes a lot of planning if you hope to end up with the home of your dreams when buying new construction. If a home office is part of those dreams, read on for some tips on what to consider.
Space and location
If you work full time from home, adequate space for storage is critical in a home office. You may need space to store files, books and manuals and seldom-used tech items. Built-ins, such as shelves and cupboards, work well for this and don't take up a lot of space.
The location within the home is an important consideration as well, especially if you're easily distracted and there are others in the home while you work. As well, additional insulation during construction may pay off later by helping to soundproof the room.
Lighting
While it's important to have adequate lighting in any home office, it's even more important if you use the room as your primary workplace. Being cooped up all day indoors is bad enough so don't force yourself into a windowless room with little to no natural light. Have extra windows installed if you must. Aside from the obvious benefits of natural light, the view from your windows can help ease the monotony of a work day.
Get properly wired or unwired
Getting the tech stuff dialed in while the home is being built is the ideal situation for anyone that has a home office. You may need extra phone lines and high-speed Internet access across the entire house. Speak with your builder about installing a high-tech home wiring system.
How fortunate you are to be able to design your Scottsdale home office from the ground up. Take your time and make a list of everything that's important to you in a home office.