Bits and pieces of news from Scottsdale
Posted by Ryan Tollefsen on Tuesday, August 9, 2016 at 6:30 AM
By Ryan Tollefsen / August 9, 2016
Comment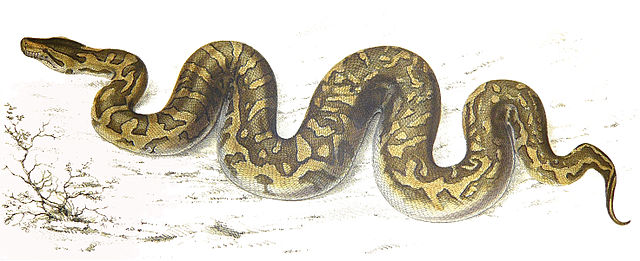 Just a couple of items in the local news we found interesting.
Ms. Palin got an offer – and it's not political
It's not easy to sell high-end homes, even in a seller's market and even in gorgeous Scottsdale, but Sara Palin is awfully close to doing just that. The home, listed back in late December 2015, has an accepted offer and, if all goes well, she'll get close to her asking price of nearly $2.4 million.
It's a gorgeous estate, situated on four acres. It includes a basketball court, pool (of course), an equestrian facility and putting green. The interior is what you'd expect of a home at this price, with a gourmet kitchen, media room and wine cellar, among other features.
Duh: It's monsoon season
If you had any doubt that monsoon season is upon us, take a look at the headlines over the past week. Sure, our landscapes need the rain, but it typically comes along with flash floods, street closures and rescues.
The Scottsdale Fire Department came to the rescue of a 10-foot python near Old Town, a dozen tortoises were saved from rising waters in their enclosure at the Phoenix Herpetological Society and people were rescued, especially from those washes in the north Scottsdale area.
Sure, the experts warn us every year not to attempt to drive through flooded areas but, every year, folks think they know better and do it anyway. Our tax dollars at work, I guess.
Congratulations on your luxury home purchase, Scottsdale
Speaking of our tax dollars, it's pretty nifty that you and I contributed ours toward the purchase a five-acre hillside property, which holds a 2,600 square-foot home, to the tune of $4 million dollars – especially considering you'll never even step foot in it, let alone live there.
Last month, the City Council approved the purchase, which by the way was priced $1.4 million above the appraised value, according to azcentral's Parker Leavitt. The sale included a contingency which allows the former homeowner to live in the home, rent-free, for the rest of his life. Not only that, but he can rent it out if he wants (for 6-month periods). Not a bad gig, right?
Bet you didn't know we taxpayers, many of whom can't afford to purchase even a starter home in Scottsdale, were so generous, right?