Avoid these 3 decorating blunders
Posted by Ryan Tollefsen on Tuesday, May 10, 2016 at 6:55 AM
By Ryan Tollefsen / May 10, 2016
Comment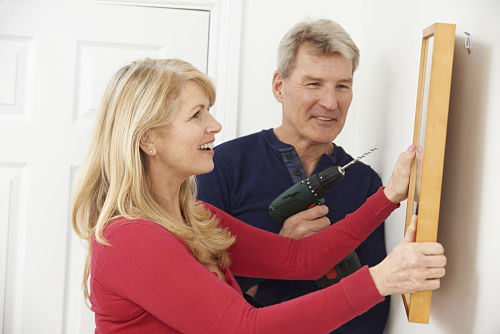 If decorating a home was easy, we wouldn't have professional decorators. Artists, really, they seem to be able to envision a room's possibilities in a way I, at least, can't fathom. Interior designers, like most pros, have pet peeves. When they walk into someone's home they find common decorating blunders and the following three are the ones that bother them most.
1. What is going on with your artwork?
Folks have a tendency to hang their artwork too high, when it should be eye-level. Although that measurement depends a great deal on the size of the room, a rule of thumb says to hang artwork 57 inches to 60 inches from the floor. Why is that? Because "the average human eye level is 57 inches," according to ApartmentTherapy.com. They also offer a walk-through on how to properly hang artwork.
2. Resist the urge to over-theme
Whether your design theme is country, coastal or Mediterranean, it is possible to overdo it to the point where it's a cliché. Wicker, white and blue, for instance, are the hallmarks of coastal décor. Taken to the extreme, however, you'll end up with a home that feels like a tacky vacation rental. Find subtle ways to work the coastal look into the home's decor and one of the best is through your choice of fabrics. From bedspreads to sofa and chair upholstery, eschew the bold floral prints for a solid, neutral color and use lightweight or nubby fabrics, such as anything linen-like. Then, go bright and bold on the accent pillows and artwork.
3. Choosing a too-small area rug
An entire book can be written about area rugs, from choosing the right one to placement of them. Another rule of thumb: "allow for a 12- to 16-inch border of flooring around a room's perimeter; anything smaller, and the rug will look too insignificant," claims Karl Lohnes, at styleathome.com. He goes on to remind readers that the front legs of your furniture pieces should be placed on the rug.