April fun in Scottsdale
Posted by Ryan Tollefsen on Tuesday, April 5, 2016 at 9:43 AM
By Ryan Tollefsen / April 5, 2016
Comment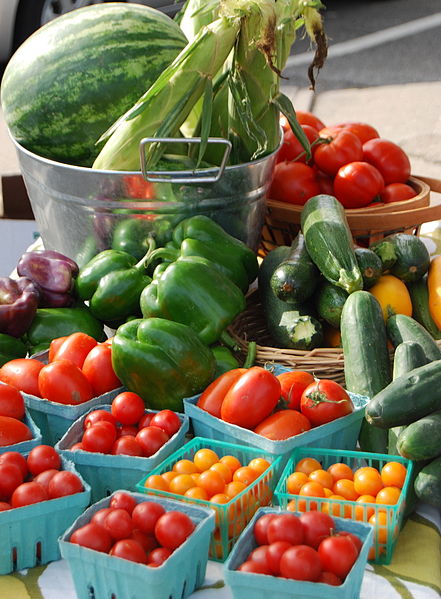 April is here and it's packed with amazing events in and around Scottsdale. Get out your calendar and mark the dates!
Shop the Farmers Market
Shopping at the Old Town Farmers Market is a great way to spend a lazy Saturday morning. In fact, it's been chosen as one of the "22 Best Things to do in Scottsdale." Shop for locally-grown produce, specialty foods, flowers and more. Bring Fido, if he's well-mannered (and on a leash). The market is open from 8 a.m. until 1 p.m. on Saturdays and it's located at First St. and Brown Ave. Get details here.
Scottsdale Culinary Festival
A fundraiser for the Scottsdale League for the Arts, the Scottsdale Culinary Festival is an April must-attend. Circle April 16 and 17 for the festival weekend and get ready to enjoy food from a long list of restaurants, demos from the area's most popular chefs, wine seminars and displays galore. The festival will feature three stages for live entertainment and a Family Zone for the kids. There is so much happening at this festival that you'll need to go both days to take it all in. See the event schedule online at ScottsdaleFest.org.
Cycle the Arts
A fun and FREE bike tour for the whole family is gearing up to get underway on April 17. Cyclists of all levels are invited to participate in the guided 6 to 9 mile loop. Don't forget the helmets (they're required). Be at Museum of the West (3830 North Marshall Way) by 7:30a.m.
Fiesta Bowl Rugby and Balloon Classic
The Scottsdale Stadium is the setting for the Fiesta Bowl on April 23. The main event is, of course, the grueling rugby match between Arizona State University and Mexico. Then, stick around for the "balloon glow" taking place after the game. Then, get set to visit GLOW nightclub. Gates open at noon, the rugby match begins at 5:10 p.m., the balloons at 7 p.m. and the nightclub will be open for enjoyment until 10 p.m. Kids age 12 and under get in free. Others should buy tickets online now.
Take in a Coyotes Game!
Only a few games left in the season, so get your tickets now to see live hockey. Tonight at 5:30 the Coyotes take on the Blackhawks. On Thursday they meet the Predators and this Saturday, it's Coyotes against Sharks. For game times and ticket information, visit the Coyotes website.
Arizona Bike Week
What better way to get up close and personal with our beautiful Sonoran Desert than atop a motorcycle? Every day features a different ride, and for all skill sets. Tomorrow, go at your own pace in the Peace Out, Prostate Cancer Ride; Tuesday it's the 11th Annual T-Bar Trail Ride; the Saddle up for the Kids Ride is on Friday; the Hand in Hand Ride -Benefitting Phoenix Children's Hospital happens Saturday. It's a lot more than just rides, however, with parties, races and other fun things to do every day during Bike Week. Check out the schedule online here.