5 fitness routines for 2016: Where to find them in and around Scottsdale
Posted by Ryan Tollefsen on Tuesday, July 19, 2016 at 10:17 AM
By Ryan Tollefsen / July 19, 2016
Comment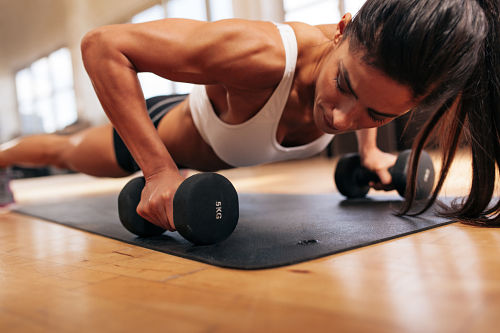 Here we are more than halfway through 2016 and, if you're like me, you're a bit burned out on your fitness routine. When it's time to shake it up a little, dump what you've been doing and try something else. From across the country to around the world we have a list of a few of the most popular workouts, guaranteed to get you off your couch and looking as hot as a Scottsdale day in July. Best of all? They're offered right here in Scottsdale.
The most popular fitness routine
Body weight training took top honors in the 2015 ACSM Health & Fitness Journal survey of fitness trends. In 2016, it's number two, falling behind "wearable technology," which is more of a trend than a fitness routine, so body weight training, by default, became the most popular of the latter.
When you use your body weight as resistance, you're basically performing body weight training. It doesn't require special equipment so you can even do this at home. Squats are a perfect example of this workout.
Catch up on this trend and get some ideas on how to incorporate it into your fitness plan online at thehybridathlete.com/bodyweight-training-plan. If you prefer the structure of classes, check out the TRX classes at Fit Republic in Scottsdale at 7135 E. Camelback Rd. Find them online here.
Grab a fast, intense workout
If you fancy yourself a gym rat you'll be happy to know that high-intensity interval training (HIIT) still remains one of the country's most popular fitness trends. A form of interval training, you'll burn fat and build muscle with alternating periods of fast-paced aerobic work and rest periods. Fit Republic offers HIIT as does BODI (7034 E 5th Ave. in Scottsdale).
Get strong
Ok, lifting weights may sound boring to some, but strength training is still popular for a variety of fitness fans – men and women, young and old. Weight training is a proven method of improving strength and it is even suited to those with managed health problems. Get your strength training at Independence Gym (2980 N Hayden Rd.)
Yoga, of course
Yoga, in its many forms, is a fitness routine that never goes out of style. In fact, entire cottage industries have sprung up that cater to the yoga afficionado (come back on Thursday and we'll let you know where to shop). Ideal to improve flexibility and build muscle strength, yoga can be performed anywhere, as long as you know the basics. Many, however, choose the discipline provided by regularly attending classes. You won't need to go far to find a class, either, as Scottsdale has a ton of yoga studios. Some of the more popular are: