5 basics to buy for your new house in Scottsdale
Posted by Ryan Tollefsen on Thursday, July 28, 2016 at 6:43 AM
By Ryan Tollefsen / July 28, 2016
Comment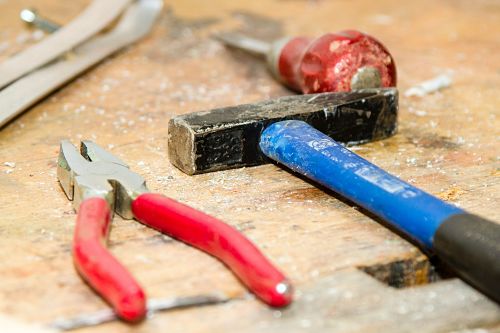 The last thing new homeowners want to do after they finally close on their new homes is to spend yet more money, but if this is your first home, shop you must. As a homeowner, all repairs fall to you; no more picking up the phone to call the landlord. If you consider yourself handy and have the tools on hand that you'll need to get the job done, you'll save money in the long run.
Let's take a list at some essential tools you may need to have for small repairs.
1. Tool kit — Even a basic kit is better than nothing. Ensure it includes a hammer (for hanging pictures), a Phillips head and standard screwdriver, a measuring tape, adjustable wrench, pliers and a utility blade. Now, those are the basics to get you started and you may want to consider adding to it as time and money allow.
2. A ladder — You'll be surprised how much use you'll get out of a 6-foot ladder, from installing new batteries in a smoke alarm to changing a lightbulb or HVAC filter.
3. Duct tape ? The wonder product, duct tape has a multitude of uses, from repairing a vacuum cleaner hose to removing pet hair from furniture.
4. Flashlights — More than one flashlight is a necessity for not only in the case of power outages, but to see your way around some of the darker areas of the home and garage. One that you'll be glad you invested in is the hands-free type that attaches to your head. Stash your flashlights in various places around the house and in your toolbox so you're never far from a source of light.
5. Assorted paintbrushes — Use the small ones for touch-up and save the larger brushes for big jobs.
If the former homeowners didn't leave a fire extinguisher, make that your first purchase. The peace of mind it will provide is worth the cost.